Studying Cosmic Gamma Ray Bursts and the Early Universe
We're building satellites to go after Gamma Rays Bursts into outer space, back to the dawn of the universe, to learn about the most distant objects in the universe, when the first matter structures formed stars, galaxies and black holes...
Won't you join us?
What is a GRB?
GAMMA RAY BURSTS ARE AMONG THE MOST DISTANT OBJECTS IN THE UNIVERSE...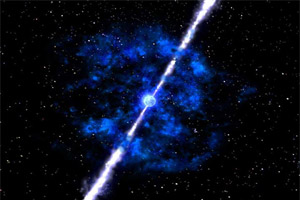 The collapse of a massive star...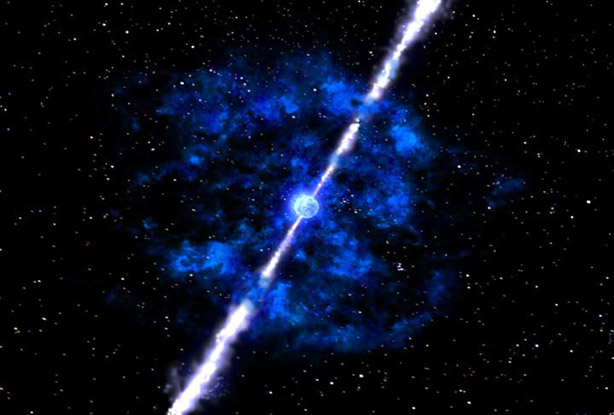 The collapse of a massive star into a black hole liberates huge amounts of gravitational energy. In the resulting explosion, matter is accelerated to near the speed of light in a tightly focused jet. This extraordinary energy, and the focused, relativistically boosted emission from the jet allows us to see these explosions, called cosmic gamma-ray bursts (GRBs for short) across much of the observable universe. More...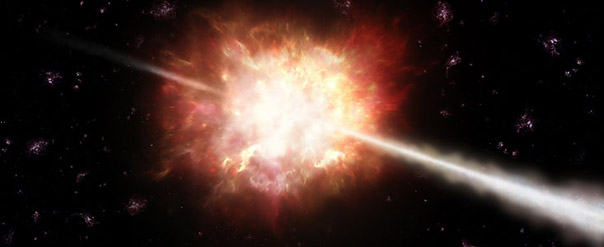 UK astronomers using a telescope aboard the NASA Swift satellite have captured information from the early stages of a gamma ray burst...
Outstanding Problems of Extreme Universe Astrophysics!
Outstanding Problems of Gamma-Ray Bursts.